Bio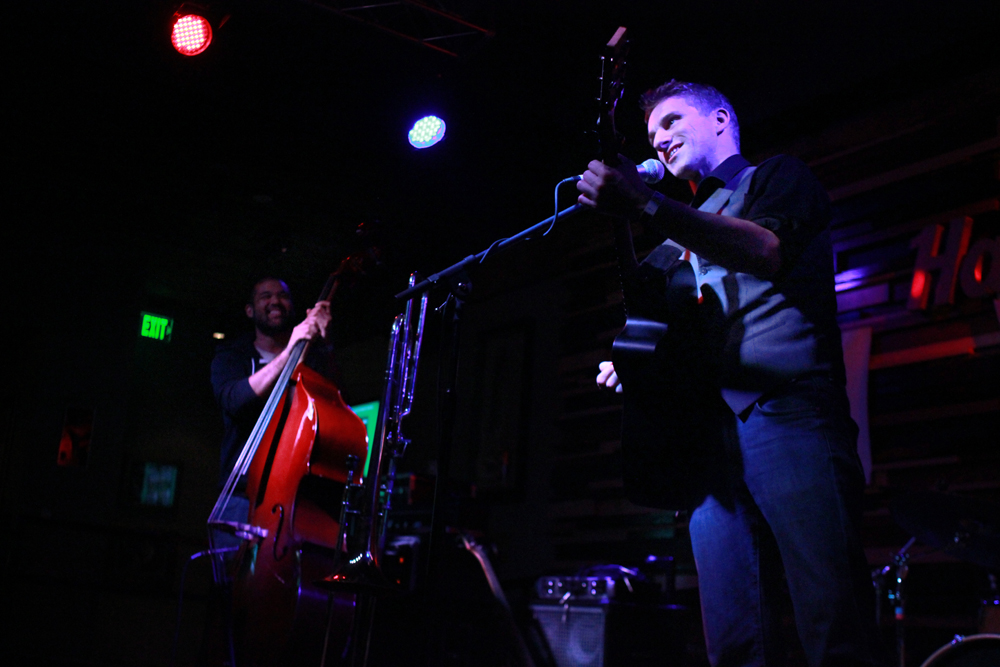 Raised in the shadows of mountains in the Great Northwest, Jake fled the seasons at a young age and traveled the world, playing shows and campfires across the US, in Europe, and New Zealand. He is, at his very core, a traveling story teller who's themes of self-searching, loss, love, longing and redemption connect and resonate on an intensely personal level.
On his own, Jake's massive presence belies his slight frame, and because of an injury sustained as a child his rich baritone has the texture of the same gravel roads he so often seeks out. His intense energy is only barely contained: A young Mustang chomping at the bit, begging to run free. He's been known to hold cafe's and living room concert goers in rapt anticipation, or single-handedly fill 3-story rooms like B.B. King's Blues Club in Los Angeles with sound and energy.
When backed by his Seattle-based "Wooden Nickel Brass Band," the gates are thrown open, and his shows are even more lively, tight, and fun. The group, who have been playing together off and on since 2007, seamlessly fuse musical talent with joy of performance, and give the crowd every reason to keep moving.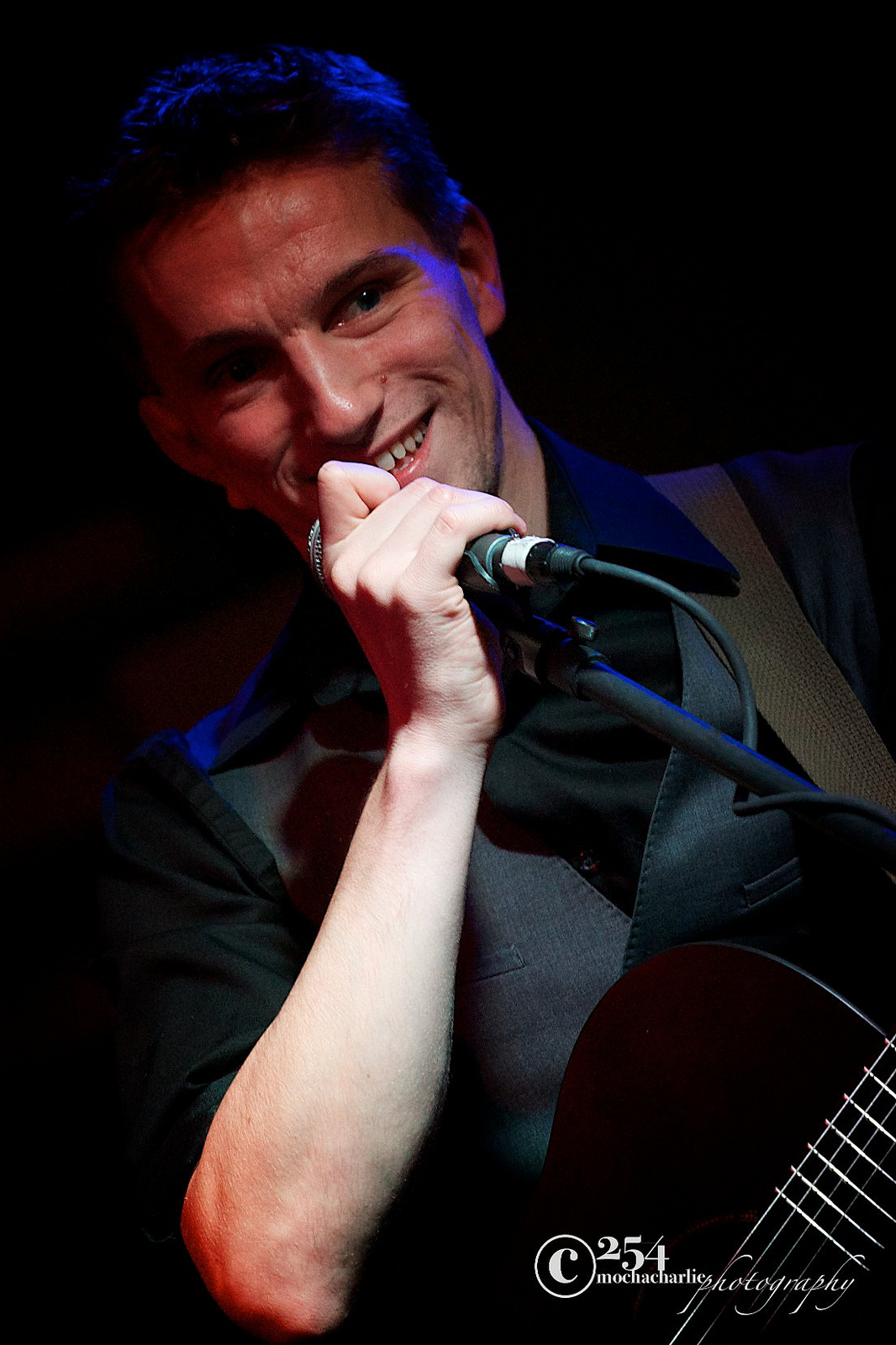 Jake has had a stellar year in 2013, with highlights including the Choochokum Arts Festival, Play it Forward III (Sharing the stage with Alan White of the band YES, John Popper, Lee Oskar, and members of Heart), and most recently recording 30 + songs with Grammy winning producer Bubba Jones (Scheduled for release in March 2014)
Jake is eager to build on his good fortune by meeting as many new friends and fans as he can, hearing their stories and songs, while making and sharing some of his own.